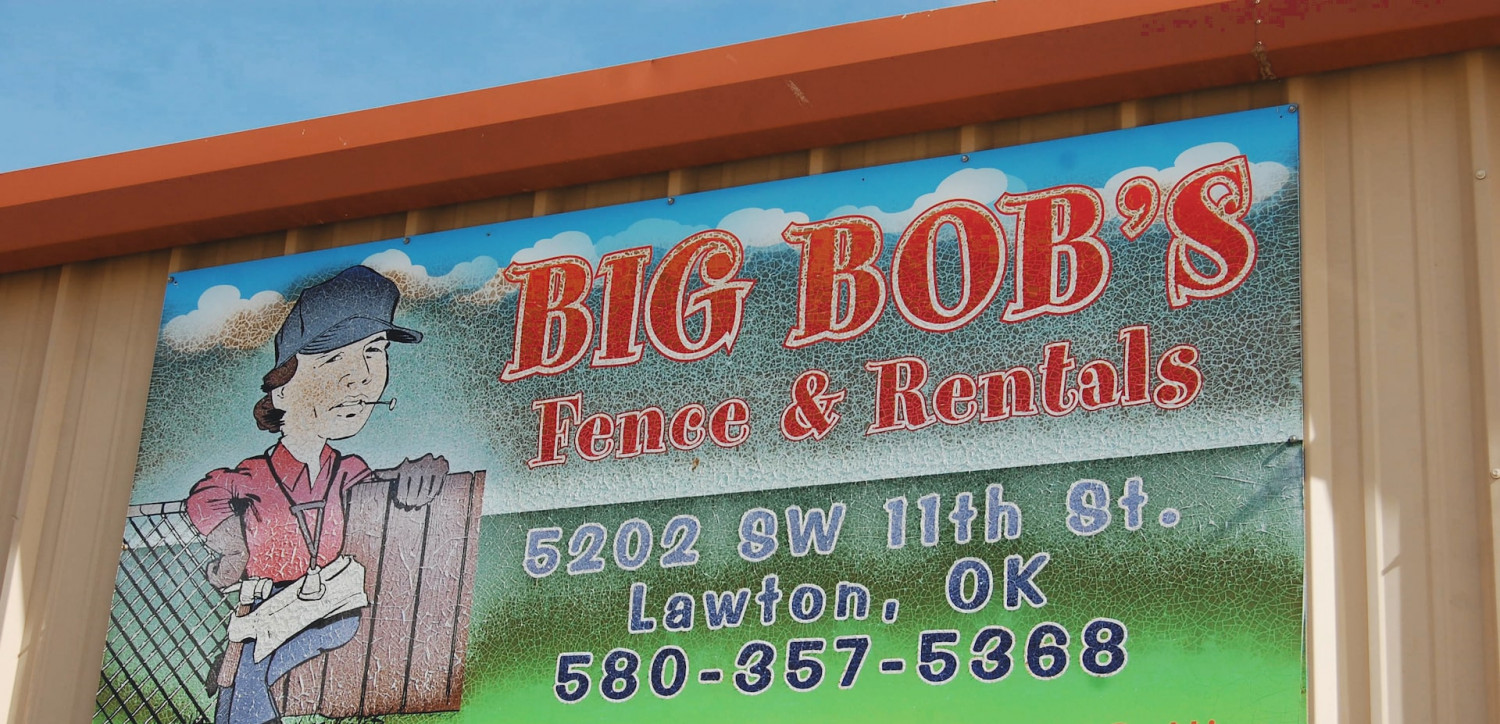 Add Some Beauty to Your Landscape With a Fence
Call us today to learn about our fences
Stop Sitting on the Fence
Come by today to look at our fence supplies
If you've got nosy neighbors you want to keep out, or wandering pets you need to keep in, it just makes sense to get a fence. Fences secure your property and add a beautiful look to your landscape. Big Bob's Fence & Rental offers chain link fences and gates. If you live on one of the three local bases in town, we'll even rent the fence to you. If you need help installing a fence, we have local recommendations we will be happy to provide you with.

Call 580-357-5368 now to ask about our fencing options.
We're more than your average fencing company
We don't just carry fencing options. Our team creates custom specialty gates, provides large storage containers and offers rental fences to local military bases. Our products are made from long-lasting materials. If you need it maintained, we can contain it.
Why you should buy your fence from us
Big Bob's Fence & Rental is a family-owned and -operated fencing supply company. We only use quality materials for our fences, gates and storage containers. We've been providing some of the best fencing options to residential and commercial clients since 1962. When you work with us, you can rest assured you're getting top-notch fencing and customer service.
★★★★★


Justin and his co-worker were prompt and courteous when they installed my fence today. Also, when I initially called to request the installation last week, they called me back the same day to schedule it. So far I'm a happy customer.

★★★★★


They have a great selection of parts and the service is awesome.

★★★★★


Professional and friendly staff. Excellent customer service. I have recommended them to others here at Fort Sill.